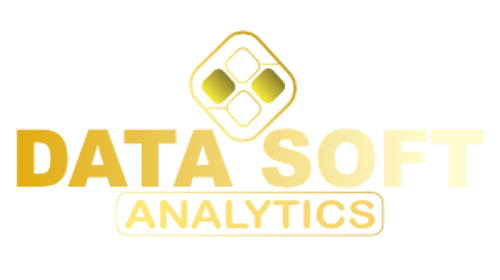 We specialise in providing essential IT services to restaurants, takeaways, supermarkets, care homes, and other small businesses. From modern Epos systems to website development, Digital marketing and data analytics, we help businesses leverage technology for growth.
Our Epos system is designed to streamline your business operations. With our all-in-one Epos solution, you can effortlessly manage your online orders, as well as efficiently handle table orders. Our system is equipped with advanced features that enable you to easily track sales, manage inventory, and process payments, all in one centralized location. By utilizing our Epos system, you can simplify your business processes, reduce manual tasks, and enhance overall efficiency. Whether you're a small café or a large restaurant, our Epos system is tailored to meet your specific needs, providing seamless integration and an intuitive user interface. Say goodbye to the hassle of managing multiple platforms and embrace the simplicity and convenience of our Epos system.
Our website development service offers cutting-edge technology to create exceptional online platforms. We specialize in designing and developing websites for a range of industries, including restaurants, health care, recruitment, and organizations of all sizes. Our team ensures that each website is built with an intuitive design and seamless functionality, providing a user-friendly experience for visitors. Whether you need a responsive website or a customized e-commerce solution, we have the expertise to deliver results. With our modern approach, we strive to create visually stunning websites that not only captivate audiences but also drive business growth. Trust us to bring your online presence to life and elevate your brand to new heights.
We offer a wide range of graphic design services that cater to the needs of modern businesses. Our team specialises in creating visually appealing designs for various purposes such as menu design, book publishing, posters, digital postcards, and more. Whether you need a captivating menu for your restaurant or a professional-looking book cover, we have got you covered. Our services also include takeaway menus, ensuring that your customers can easily order their favorite dishes from the comfort of their homes. With our expertise in graphic design, we can help you create visually stunning materials that will leave a lasting impression on your target audience. Contact us now to discuss your design requirements and let us bring your ideas to life.
Our data analytical services help businesses gain valuable insights from their data. We use advanced analytics techniques to uncover patterns, trends, and opportunities for growth.
We provide bank card payment machines and online payment gateways to businesses. Our solutions ensure secure and hassle-free payment processing, enhancing customer satisfaction.
Our food ordering system enables businesses to accept online orders seamlessly. With features like order tracking and integration with payment gateways, businesses can provide a convenient ordering experience to their customers.
Bank Card Payment Machines
We are a leading provider of data software analytics services, specialising in a wide range of offerings to meet the needs of businesses. Our expertise lies in Epos System, Website development, Digital Marketing, Data Science and Analytics, and Bank card Machines. With our innovative solutions, we help businesses streamline their operations, improve customer experiences, and maximize their growth potential. Our Epos System enables businesses to efficiently manage their sales transactions, inventory, and customer data. Our Website development services create visually appealing and user-friendly websites that enhance brand visibility and drive conversions. Through our Digital Marketing strategies, we help businesses reach their target audience, increase website traffic, and boost online sales. Our Data Science and Analytics solutions provide valuable insights that drive data-driven decision-making. Additionally, our Bank card Machines enable businesses to accept secure and convenient card payments. Trust us to deliver reliable and efficient solutions that propel your business forward.
Get in touch with us for all your IT consulting needs
info@datasoftanalytics.com